Discover an authentic luxury resort in Gisenyi that is situated at the shores of Lake Kivu. Enjoy Exceptional 3 star luxury holidays in Gisenyi, Rwanda. It is here you find the best weather of the country from the cool breeze of the Lake. Enjoy every bit of sunshine all year round. Quiet place away from noise cities of Rwanda.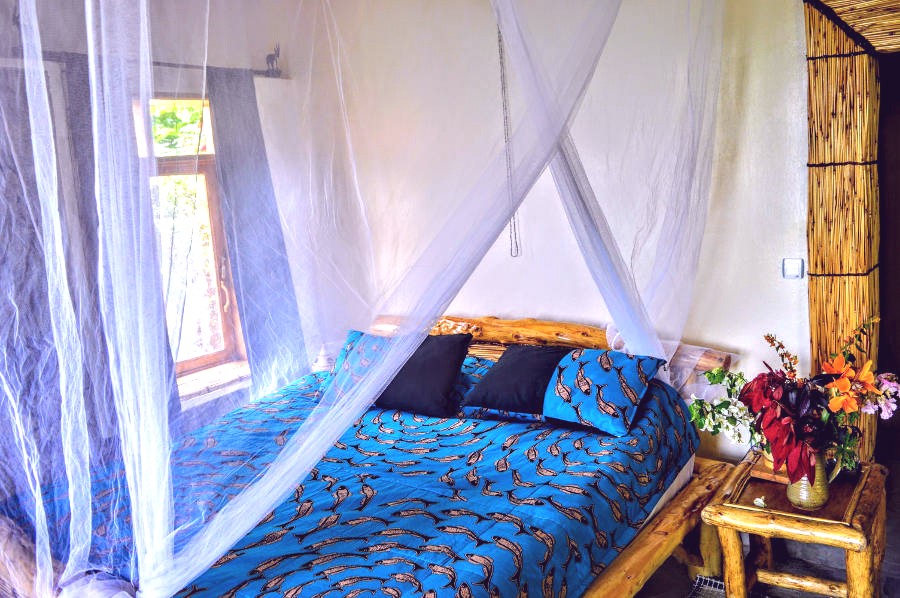 Have an amazing relax by the shore of Lake Kivu that is far away from noise and enjoy the local organic food. One free meal included per night booked: Breakfast. Luxurious rooms made of wood & volcanic rocks in this 3-Star Resort Hotel. Sumptuous view, calmness in untouched nature.
This water body is situated in between the 02 Rwanda tourist primate destinations that is Volcanoes and Nyungwe Forest National Park where you can experience gorilla safaris and chimpanzee trekking, canopy walk respectively. More so for clients after their relaxation at the Lake Kivu you can easily too cross to Democratic Republic of Congo to adventure and experience the active mount Nyiragongo and gorilla journeys in the Virunga National Park.
It is last year our writer from Tanzania visited Rwanda and her interest was to relax at the Lake Kivu with her boyfriend and they were planning to stay at Lake Kivu Serena Hotel on point scored basis and that is where they stayed for the first night.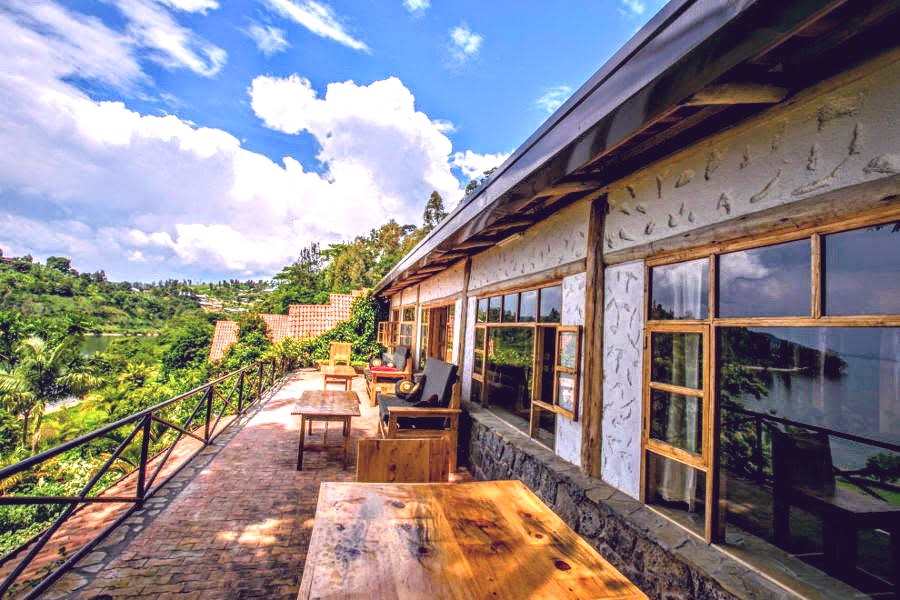 Then on the second day after their local boat cruise at the Lake Kivu visiting the Hot springs we discovered this an authentic resort at the shores of the Lake and what amused us was the eco – friendly environs and the setting of the cottages was so nice and as a tour operator taking around these tourists in Rwanda i managed to get a complementary room and stayed at travelers. Therefore, i highly recommend this place to my tourists to relax after the primates and other related adventures in Rwanda and Democratic Republic of Congo.
Lake Kivu being shared by Rwanda and Democratic Republic of Congo and after holiday at the Rwanda side and happen to go gorilla trek in Congo you can take another beach holiday at the Tchegera Tented Camp that is situated at the shores of Lake Kivu, Democratic Republic of Congo.