Rwanda has been selected as the next country in East Africa to host of the Commonwealth Heads of Government Meeting (CHOGM), to be held in 2020.
UK Prime Minister Teresa May announced the development at a news conference held at the end of this year's CHOGM that took place in the British capital, London.
The President of Rwanda, Paul Kagame and the First Lady Jeannette Kagame attended the summit. Rwanda will be the second African country to host the meeting after Uganda hosting this conference in 2007 in it's Capital City Kampala.
To host the meeting, sources at the summit in London say Rwanda was up against bids by Fiji and Malaysia, but the latter is said to have pulled out before the meeting.
The Commonwealth is a community of 53 countries – mostly former British colonies – with a combined population of about 2.4 billion.
Rwanda joined the block in 2009 becoming the second member to be admitted into the Commonwealth club of nations without any direct colonial ties to British, after Mozambique.
Hosting the summit is a huge endorsement to national efforts of becoming an internationally recognized meetings and conference destination.
In 2014, Rwanda developed the Meetings, Incentives, Conferences and Events (MICE) strategy that seeks to make the country a top tourism destination and conference hub.
Rwanda has in recent years hosted major international summits and meetings including; World Economic Forum for Africa, African Union Summit, Transform Africa, Next Einstein Forum, among others.
Kigali is this year expected to host a number of high-profile meetings, including the eighth FIFA Council Meeting. The City of Kigali in March announced that they were working on city road network expansion meant to facilitate easy traffic flow in alignment with becoming a conference hub.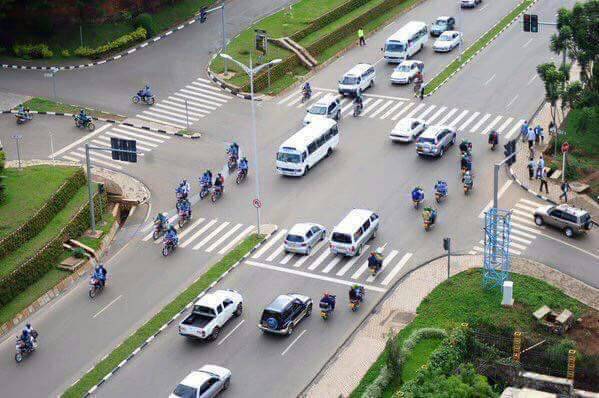 The CHOGM retreat yesterday also agreed that Prince Charles will take over as the next head of the Commonwealth from Queen Elizabeth II.
The Rwanda Development Board and other government sectors have been on high of campaign to welcome more hospitality investments in the city.
In few years, in Kigali Capital City of Rwanda there are very many hotels have been put in place to create more hospitality services to all the diplomats and other attendees to the conference.

If you are planning to visit Rwanda to attend the Commonwealth Heads of Government Meeting (CHOGM), to be held in 2020 in Kigali.
Here are some of the hotels that we suggest for your stay in Kigali and for the proper arrangement together with some discounted gorilla safaris before or after the conference you can arrange with some of the Rwanda tour operators with the experience as far as arranging safari logistics is concerned.
All these hotels are international with both rates (Rack) and (Tour Operator Rate) and this one is received through a tour company arrangement and still these operators will take into consideration of your ground transportation in Rwanda.
Before i forget some of the hotels that i propose for your stay include the Kigali Serena Hotel, Onomo Hotel, Mille Collines Hotel, Grand Legacy Hotel and much more without forgetting the Marriott Hotel, Radisson Blue Hotel and this is much known for the convention center being in the same vicinity and if am not mistaken the conference will take place from this center that at night give light of different colour and when you reach at the center you may think it is lighting flags of African countries.
As you are coming to Rwanda do not forget that you can see gorillas in Rwanda's Volcanoes National Park situated in the northern part of Rwanda.
Though the gorilla permits have been increased from $ 750 to $ 1500 USD per person, there is a special rate for all those coming to attend the Commonwealth Heads of Government Meeting (CHOGM) and the price is $ 1275 USD per person and if this Commonwealth Heads of Government Meeting (CHOGM) slated to take place during low season from November to May 2020 and visiting any other park of Rwanda or 3 of them you get a discounted permits at $ 1050 USD per person.
There are however, some new packages that have been introduced and very open to some of the clients interested to take some of these luxury programs which we can arrange to the maximum of your expectations.
Program 01 can be for US$ 15,000 for personalized & exclusive mountain gorilla visits for a requested targeted gorilla family and then program 02 is US$ 30,000 for a minimum of 3 visitors for 3 consecutive days (Behind the scenes).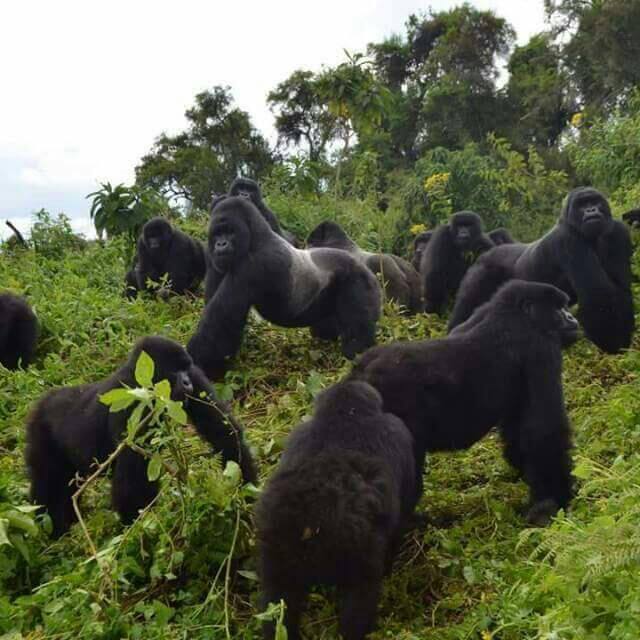 While taking a gorilla safari in Rwanda while on Commonwealth Heads of Government Meeting (CHOGM) in Kigali, you can either choose to stay in Luxury lodges like Bisate Eco Lodge, Sabyinyo Silver Back Lodge, Virunga Lodge, Singita Kwitonda Lodge or in Mid-range lodges like Five Volcanoes Boutique Hotel, Volcano Manor, Mountain Gorilla View Lodge, Lebambou Gorilla Lodge or in Budget lodges like the Danvici Gorilla Lodge, Laplame Hotel, Hotel Muhabura among others.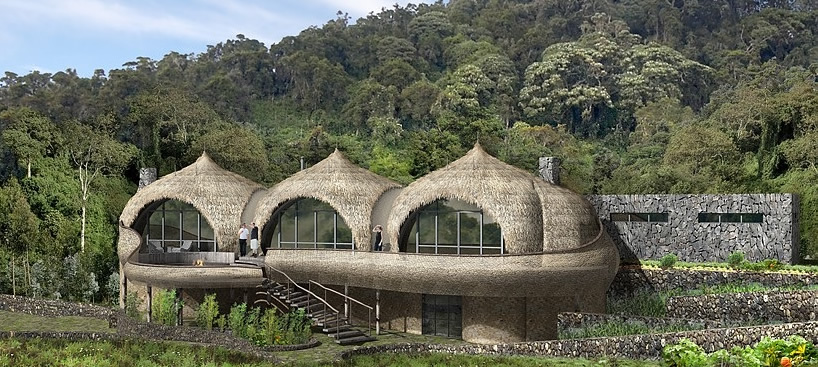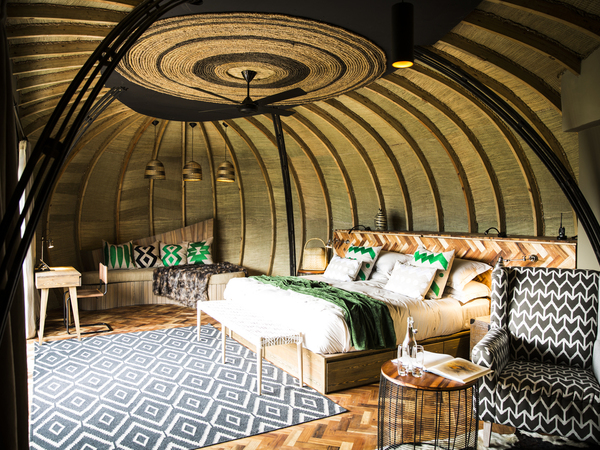 After experiencing mountain gorillas in the Volcanoes National Park you can too go do golden monkey, Hike Dian Fossey, visit the Iby'Iwacu cultural village where you can experience the Rwanda cultural performance and history from once gorilla hunters and now Eco – warriors.
And all these activities apart from Iby'Iwacu are done on different days and after go relax at the shores of Lake Kivu a great rift valley water body that is shared between Rwanda and Democratic Republic of Congo.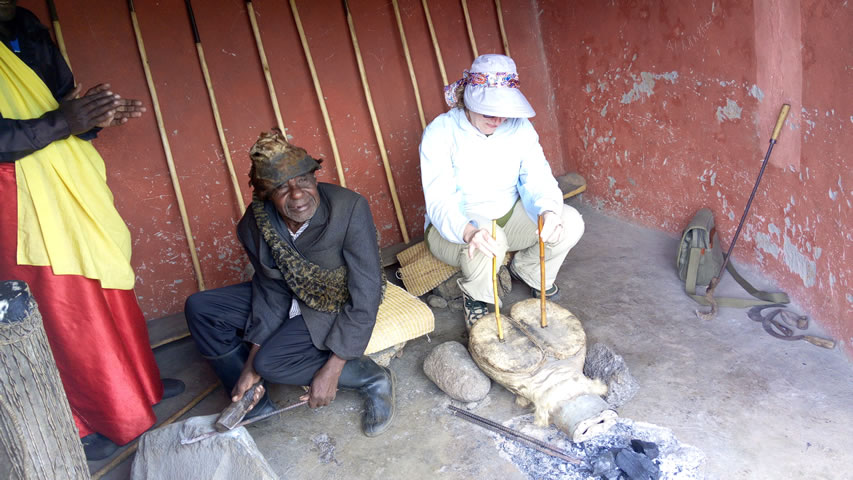 At the Gisenyi city you find this Lake and beach holidays is much loved and most of the hotels are situated at the shores of this Lake and among hotels to stay includes the Lake Kivu Serena Hotel, Paradise Malahinde Guest House, Gorillas Hotel Gisenyi, Inzu Lodge among others.
More so, not far from the Volcanoes National Park, Rwanda. There is Virunga National Park, Congo and Mgahinga Gorilla National Park, Uganda which all fall under the Virunga Massifs protects mountain gorillas and other in Bwindi Impenetrable Forest National Park, Uganda.
Therefore, since we are locally African tour company we have access to all these blocks offering mountain gorillas and we do offer combined gorilla trips in all these 3 parks respectively.
To make matters simple and easing gorilla tourism in the region now you can get Rwanda Visa $ 30 USD upon arrival at the airport or border and the same applies to Uganda $ 50 USD.
But if you are visiting Rwanda and Uganda you can easily get an East African Tourist Visa that cost $ 100 USD per person and valid for 90 days and with this you easily both countries with out any hassle.
On the Democratic Republic of Congo in Virunga National Park a gorilla permit cost $ 400 USD per person and if you have days totaling to 4 days you can combine gorilla trek with the hike to active mount Nyiragongo and this cost $ 300 USD and if you want to have this experience we are here to arrange for you this great adventure including all the safari logistics.
Gorilla tracking in Uganda is also cheap compared to Rwanda and this is done in 2 parks (Mgahinga Gorilla National Park and Bwindi Impenetrable Forest National Park) and a permit cost $ 600 USD.
Among lodges to stay on luxury travel include the Mount Gahinga Lodge and Cloud Mountain Gorilla Lodge and then on mid-range stay at Gorilla Mist Camp and Rushaga Gorilla Camp and then those on budget can stay at Kisoro Travel Rest Hotel and Bakiga Lodge.